WELKOM AT SKIN EXPERTISE PARFUMA
Get your skin pampered at PARFUMA ANTWERP
Eiermarkt 31
2000 Antwerp
Tel +32 (0)3 233 36 31
Email: skinexpertise@parfuma.com
Opening hours
Monday until Saturday: 10AM - 6PM
First Sunday of the month from 1PM - 5PM, no treatments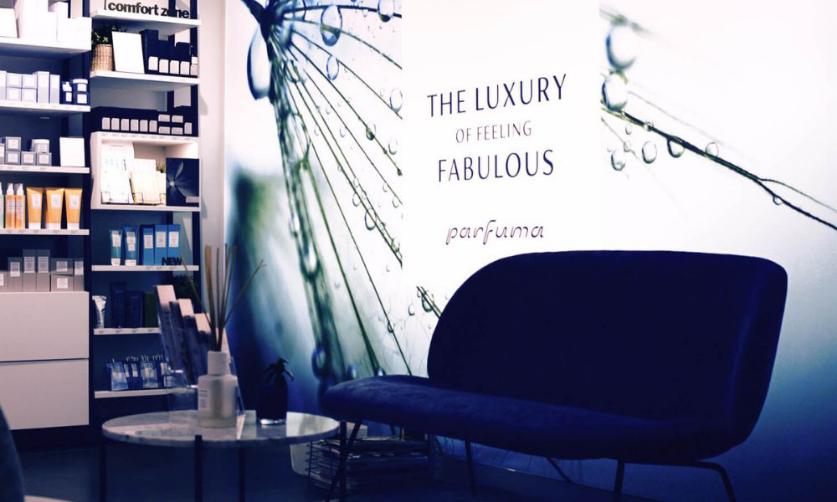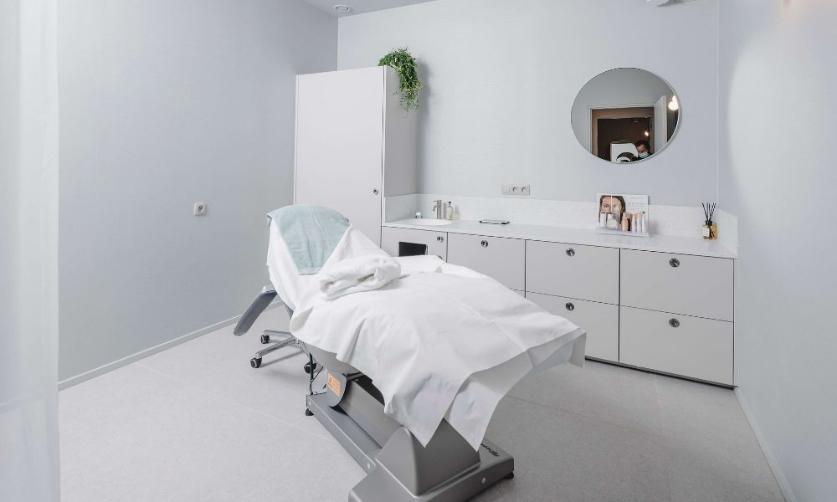 Our offer: effective, skin-improving facial treatments
Skin improvement is our goal, for men as well as women. The largest organ of the human body is our skin. That's why we believe it's so important to take good care of it.
We use our own expertise and rely on the science of exclusive cosmeceutical brands such as Comfort Zone, Environ and Mesoestetic. They research and develop solutions for the most diverse skin needs. Quality prevails and that's why their products do not contain parabens, silicones and limit the risk of allergies and hypersensitive reactions.
Our fabulous services & personal beauty advice
Our Fabulous team is at your service every day with personal advice and tips & tricks. They listen attentively to your beauty needs and will happily answer your questions so you can experience 'The Luxury of Feeling Fabulous'. Experience the products by feeling, smelling and applying them so you can see the effect immediately.
If needed, make an appointment at skinexpertise@parfuma.com so you will be helped faster.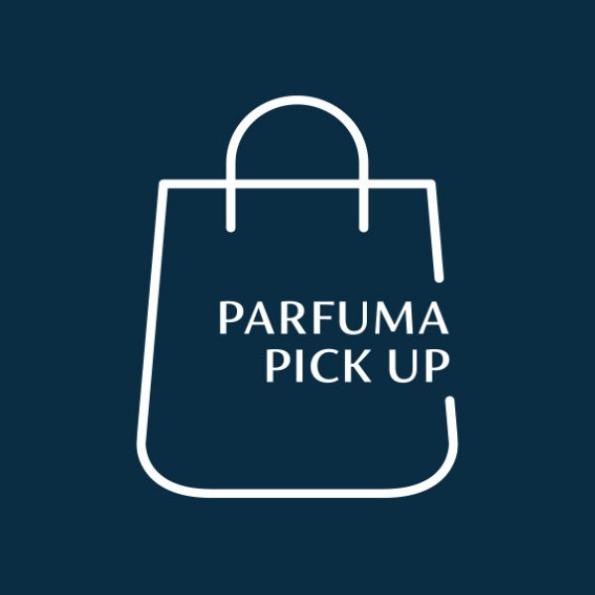 Parfuma Pick Up
Pick up your order in the store!
Order your product online and choose ''Collect at one of our Parfuma Pick-Up points". You can always collect your order in our store as soon as you receive the pick-up confirmation by email.
You can pick up your order from Monday until Saturday from 10AM to 6PM - in the store at the first cash register on the right. Please keep your order number at hand, this allows us to serve you faster.
Which products are in stock?
Do you want to make sure that your favorite beauty item is still available in your favorite Skin Expertise Center? You can easily check that yourself on the productpage. Is your product out of stock? Don't worry! Leave your email address and we will keep you updated as soon as your product is available again.
Frequently asked questions:
When is Skin Expertise Center open? Skin Expertise Center is open from Monday until Saturday. Opening hours may be different on holidays. Check the most recent opening hours at the top of this page.
Can I reserve a treatment? Yes, we even recommend doing so. You can directly, 24/7, reserve your own treatment online at the hour that is convenient for you and sometimes this can be done quite last minute. On good luck, you can always call or pop in to ask if there is still a spot available for a treatment. Book your treatment here »
Besides facial treatments, do you offer other treatments such as pedicures, manicures or epilations? We only offer these services in combination with a facial treatment, since our focus lies on skin improvement. Please give us a call to book these.
I am a new customer and don't know which treatment to book? When doing your first facial treatment, understanding your skin's needs is the first step to a beautiful skin. That's why we always recommend the introduction or introduction deluxe treatment, where after a thorough skin analysis we give a tailored treatment with a skin care plan.
Does Skin Expertise Center treats men? And can I choose to be treated by the same person? Of course, men are very welcome. When booking you can select an employee preference. When making an appointment by phone or email you may always indicate your preference.
Can I put myself on a reserve list if you are fully booked? Yes, you can "sign up for waiting list" through our digital calendar, by phone on the number +32 32 33 36 31 or by email is also possible.
Does Skin Expertise Center has a duo cabin or can we visit with 2 people at the same time? We don't have a duo cabin, however, you can enjoy a treatment in 2 separate cabins at the same time.
Which brands can I check out at Skin Expertise Parfuma and why are they different than in stores? You can find Advanced Nutrition Program, Comfort Zone, Environ, Mesoestetic and Pronails. These brands are exclusive and skin-enhancing, each with its own philosophy and marketed by doctors and scientific teams. These brands also have specialized cabin products, allowing us to perform unique and personalized treatments.
Can I just drop by for makeup advice? Or do I have to make an appointment? Ideally, you should book an appointment for makeup advice so that we can keep someone available for you and you don't waste time. With an appointment, the advice you get will be more detailed including tips and tricks. If you just need a color test, you can come by without making an appointment.
Can I give a treatment as a gift, with a Gift Card? Of course, we offer a Parfuma Gift Card where you can choose either a specific treatment or an amount of your choice. Buy your Gift Card online »
Sneak peek:
Take a virtual look around in our Skin Expertise Center in Antwerp and Hove.