AQUAGLO
THE FAST, SUBLIME BEAUTY MAKER FOR A BEAUTIFUL, INTENSELY MOISURISED, EVEN SKIN WITH A BEAUTIFUL GLOW.
A hydrodermabrasion therapy that not only exfoliates the skin and removes dead skin cells, but also provides immediate rejuvenation with a radiant 'glow'. With the adjustable vacuum massage, this treatment provides deep cleansing in a single treatment and in a minimum amount of time.
Provides a GLOW immediately after the first treatment,
Stimulates cell division in a natural way,
No downtime, immediate return to normal activities and no discomfort,
Deep cleansing, exfoliation, hydration, oxygenation and microcirculation, all in one session,
Immediately improves hyperpigmentation, clogged pores and uneven complexion,
Natural hydration, fully liquid infusion, non-invasive and non-irritating.
Standard included with every treatment:
Cleansing with Hydra Milk Cleanser and Hydratonic, AquaGlo Session, custom day care and UV protection.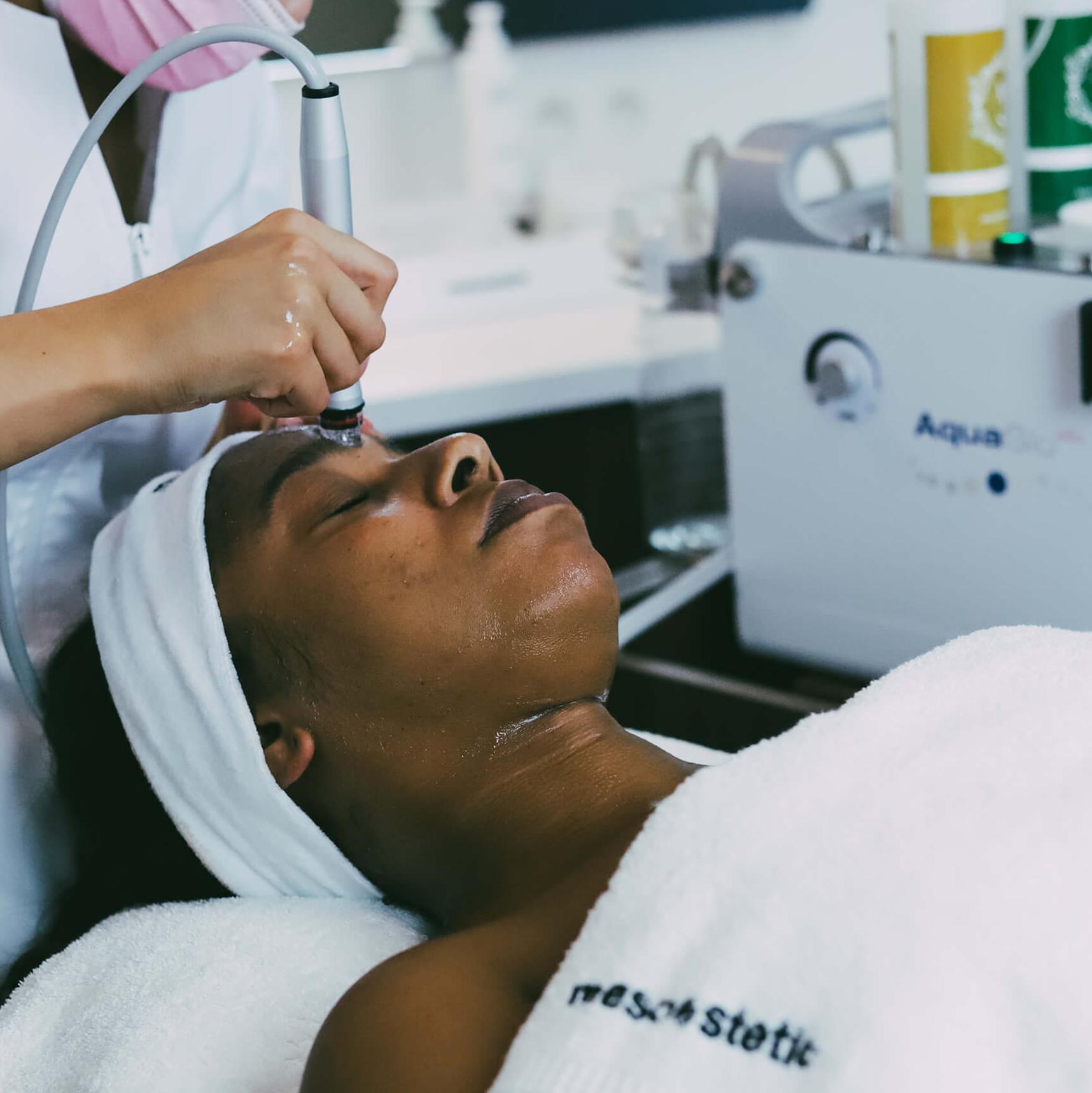 AQUAGLO | 40 MIN | €105
The adjustable vacuum massage deeply cleanses, exfoliates, hydrates, oxygenates and stimulates the microcirculation in a single treatment.
AQUAGLO PLUS | 55 MIN | €140
AquaGlo treatment finished with a Crystal Fiber Mask in combination with the Cryo Chill head of the treatment system, that has a cooling effect on the skin. It is perfectly calming after a chemical peeling, has a tightening effect on mature skin, gives a radiant skin, cleanses pores and closes in case of oily or acne skin, strengthens the microcirculation and ensures that the active ingredients are better absorbed.
AquaGlo can be combined with other all other treatments of Comfort Zone, Environ & Mesoestetic.