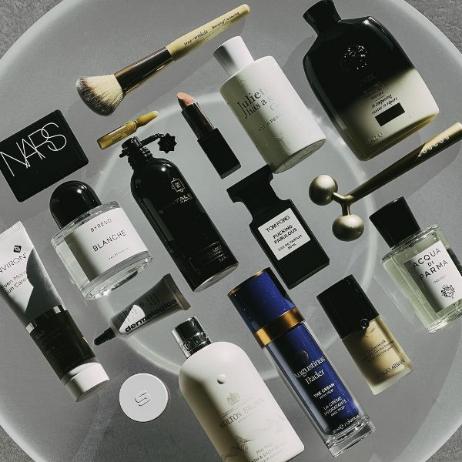 WELCOME AT PARFUMA
Parfuma is a luxury perfumery in the region of Antwerp with 3 stores and 2 Skin Expertise Centers where we offer skin-improving treatments. In our stores as well as online you will find a wide selection of:
exclusive beauty brands,
unique perfumes with a unique story,
beautiful makeup must-haves,
skin and body care for all your skin needs,
specific care for healthy, shiny hair.
THE LUXURY OF FEELING FABULOUS
Parfuma attaches great importance to a personal service. Our highly educated beauty consultants offer personalised advice tailored to your unique needs. Every visit to Parfuma will be a special experience thanks to:
Parfuma's beauty expertise & tailored advice.
One-to-one makeup sessions with tips & tricks,
Samples adjusted to your preferences,
High-quality treatments.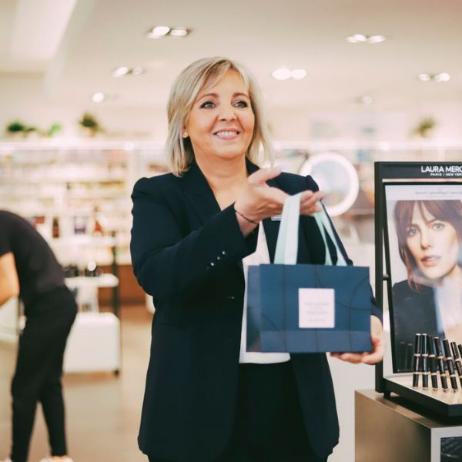 50 YEARS BACK IN TIME
"Did you know that Parfuma is a family business? More than 50 years ago, our father took over Parfumerie Bonte. Many years later, we, Caroline & Benoît, run three stores, two Skin Expertise Centers and an online webshop. We are happy to share our fondest memories of Parfuma with you."
Caroline & Benoît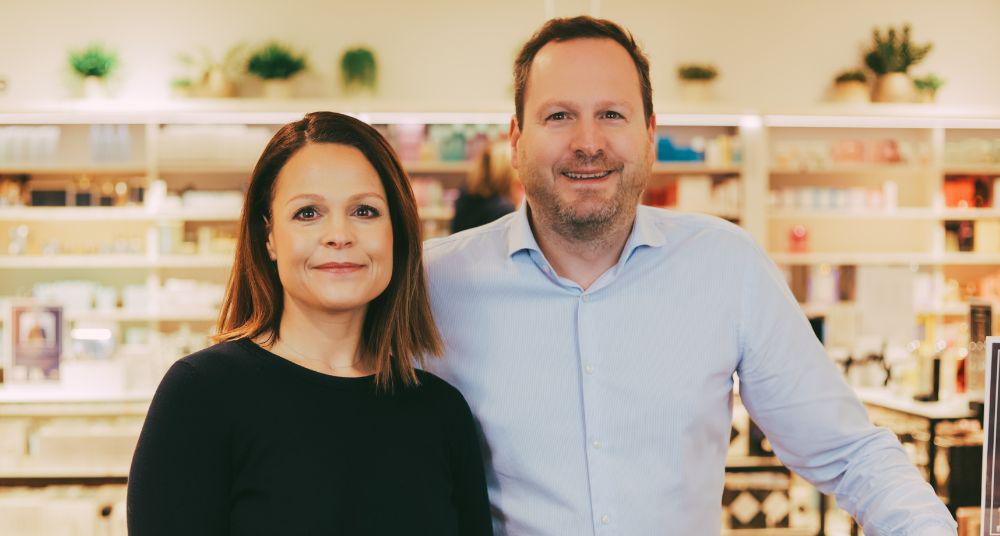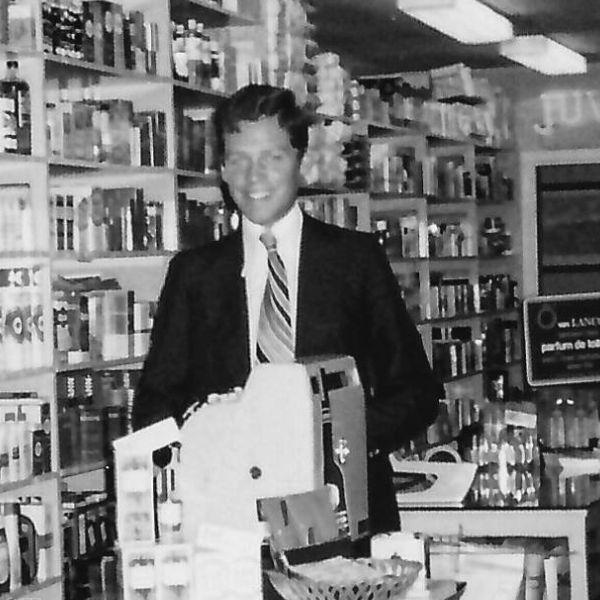 1971
A highlight for Philippe Breckpot when, at age 23, he took over Parfumerie Bonte on the Eiermarkt after a 9 months internship.
1972
"In 7 days, we rebuilt the store so we could offer a wider range of luxury." says Philippe. The first store was 50m2 and received about 250 beauty lovers a day.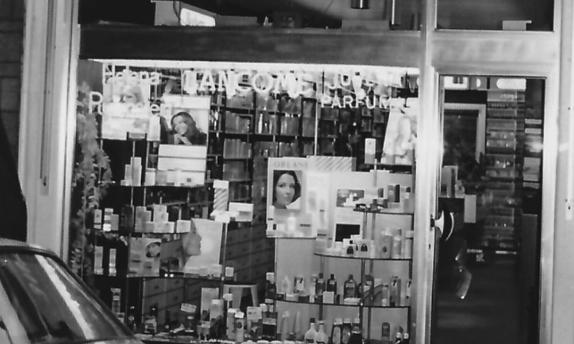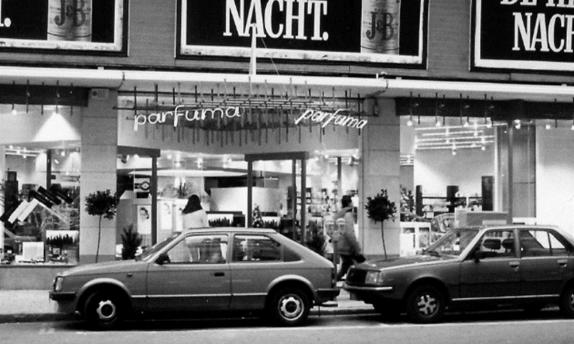 1986
After 15 years, the first location started to get a little small. Time to move to Eiermarkt 31, the current location of Parfuma Antwerp! With the opening of this new branch, Parfuma also introduced a whole new concept. The first perfumery with an open service, where customers could hold and try products themselves.
"The unique open-service concept was so intriguing and innovative at the time that even competing colleagues from abroad came to see this new way of providing a service to the customer." Philippe Breckpot
1991
5 years later followed the opening of the Beauty Center, as an extra service to the customer. An oasis of tranquility, in the middle of the city for treatments with luxurious skincare.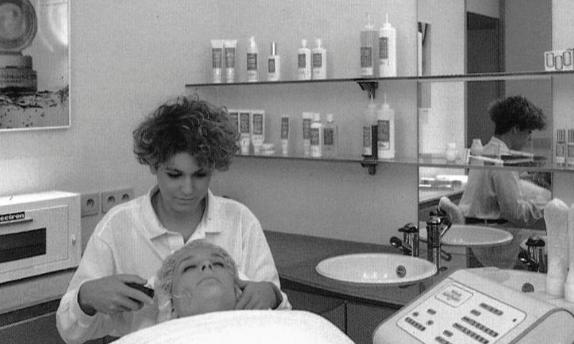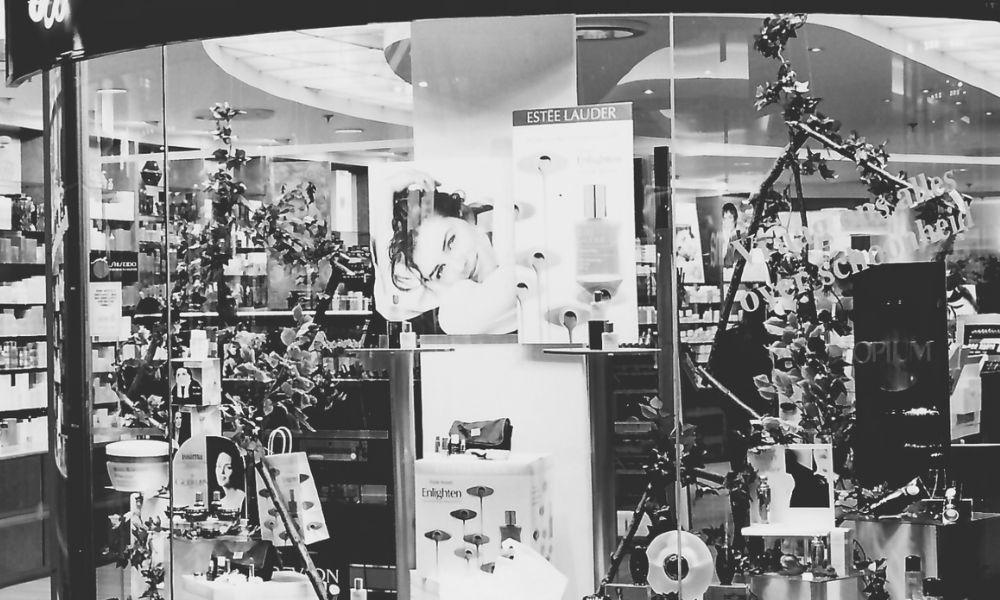 1993
In 1993, Parfuma opened a second store in Wijnegem Shopping Center. "Parfuma has been there since the very beginning of the Shopping Center!"
2001
In 2001, Parfuma introduced their first niche brand: La Mer. The tone was set: since then, Parfuma always strives to offer the most exclusive brands!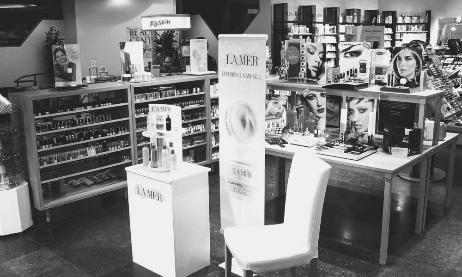 2009
Parfuma upholds its motto of always being up-to-date. In 2009, Parfuma was the first perfumery to launch its own webshop with a wide range of niche brands and delivery throughout Europe.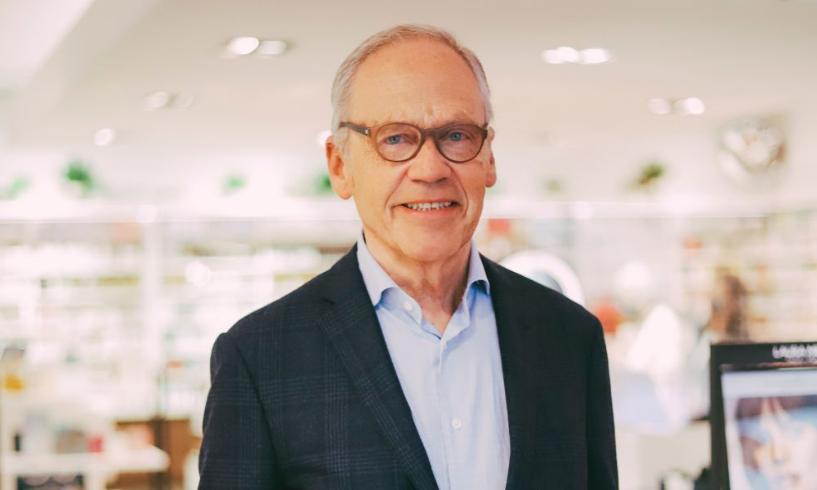 PHILIPPE BRECKPOT, FOUNDER OF PARFUMA
"The good service, wide product knowledge & honest beauty advice is still appreciated by the loyal Parfuma fans after more than 50 years. This sector remains fascinating and Parfuma is still following its own trend, under the motto that I still use myself: to stand still is to go backwards."
2011
In 2011, daughter Caroline and son Benoît took over the wheel from their father after 10 years of intensive cooperation. With the same drive, they always do everything possible to keep innovating.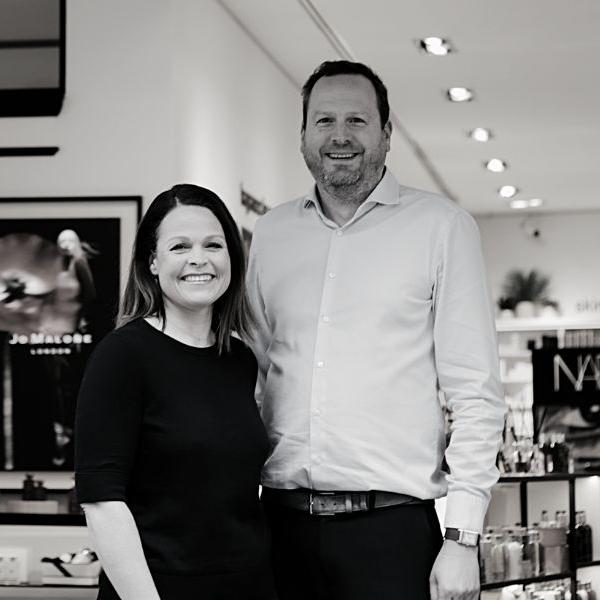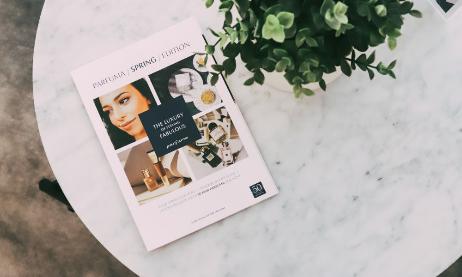 2021
Parfuma launched its own 'Parfuma Edition': a magazine full of beauty inspiration! You can get the magazine at each Parfuma store.
2021
Besides moving the offices and Back-office to Hove, a new luxury perfumery 2.0 opened where experience and top service are the main focus. You can also visit 'Skin Expertise Parfuma' for effective, skin-improving treatments.