MESOESETIC GENESIS
The revolution in cosmetic medicine thanks to smartdrivitytm.
Genesis is thé anti-aging treatment at Parfuma. Are you looking for visible skin improvement but without pain, cutting or the use of needles. The Genesis treatment system is the unique solution, it has a broad and extensively scientifically tested effect for both body and face, to greatly improve the condition of the skin, to firm and rejuvenate and to efficiently tackle aesthetic problems.
Effective, painless, non-invasive, immediate and long-lasting results while you enjoy and relax.
Stimulates drainage points, improves blood circulation, better drainage, deep lipolytic effect, intense hydration, anti-ageing, cell regenerating.
Effective treatment of aging, stretch marks, scars (also after acne), actinic skin damage, sagging, wrinkles, depigmentation...
Resistive radiofrequency is a unique and very special technique through the massage with the heated hand of the skin expert, who will act on the deeper layers of the skin, a blissful experience.
Ideal as post-operative (after liposuction, facelift or eye correction, for example), preventative (after operations), remodelling or post-partum treatment.
Standard included with every treatment:
Cleansing with Hydra Milk Cleanser and Hydratonic, SmartDrivityTM Genesis Session, custom day care and UV protection.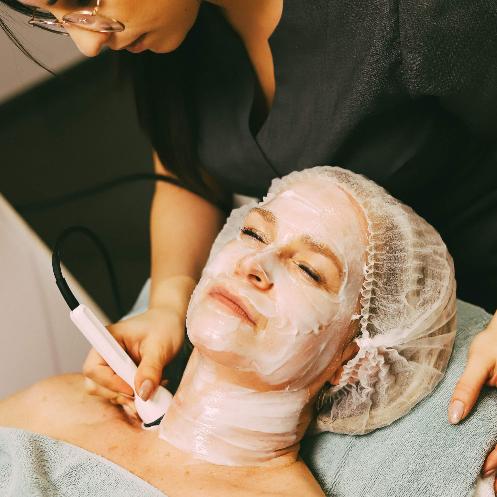 MESO GENESIS FLASH | 55 MIN | €125
Immediate firming and lifting effect. Wrinkles are less visible and the skin looks more youthful. It is also a very relaxing treatment to completely unwind.
MESO GENESIS BOOST | 70 MIN | €160
An effective and painless treatment with spectacular, long-lasting results with an extra boost adapted to your skin's needs. These exclusively developed complexes with a very high concentration of active ingredients provide specific benefits such as anti-aging, depigmentation, hair loss, slimming etc.
EXTRA
LED-THERAPIY* | 25 MIN | €40
Painless solution for a healthier skin and younger appearance | Intense LED light reduces skin aging and has strong regenerative and scar healing effects | Reduces fine lines and wrinkles and diminishes pores| Stimulates collagen, tissue repair and detoxification Note: not suitable for epilepsy patients.
AQUAGLO
The fast, sublime beauty maker for beautiful, intensely moisturised, even skin with a beautiful glow.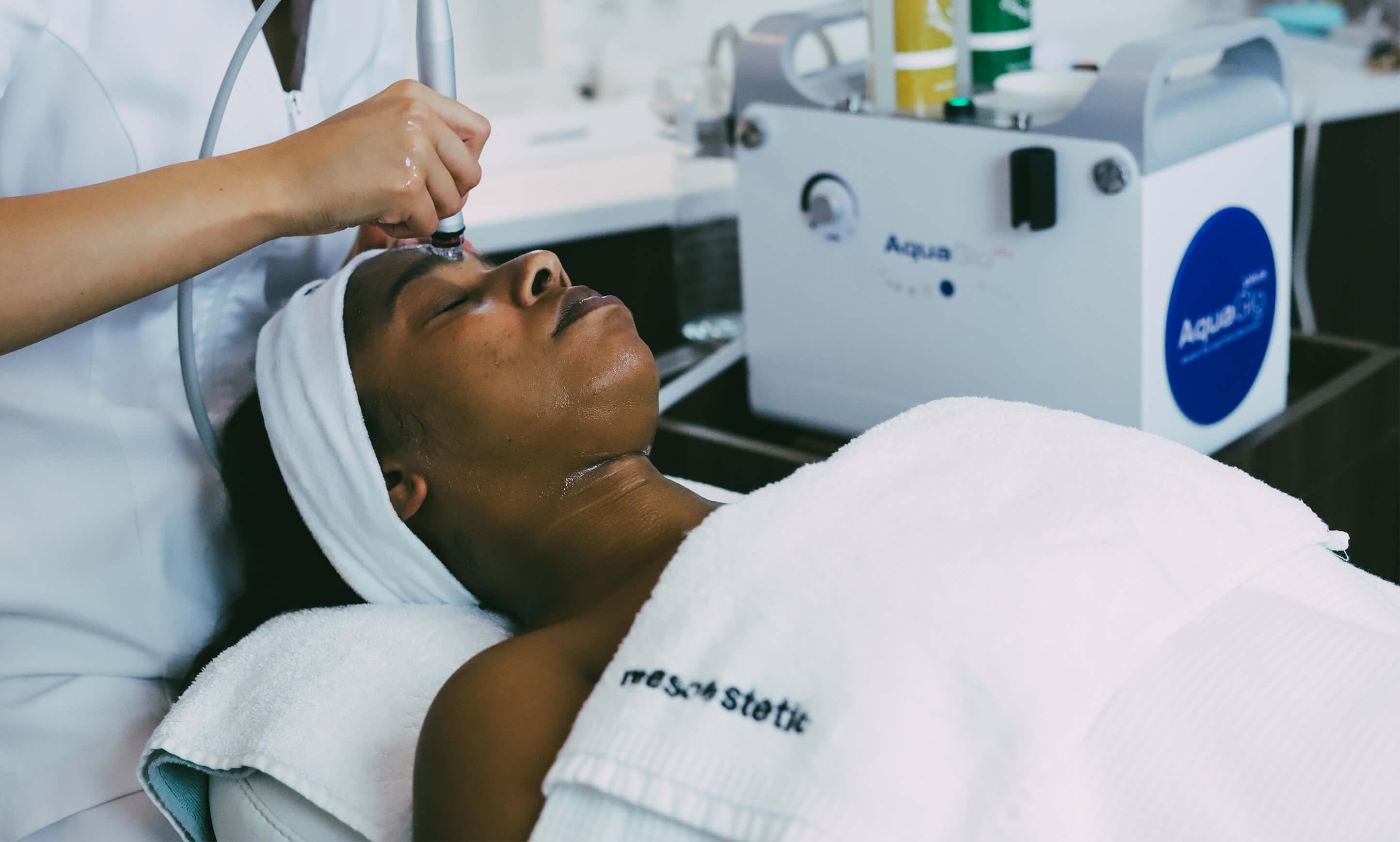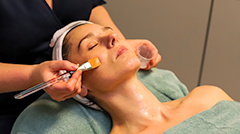 MESOESTETIC INTENSE EXPERIENCE
Painless stimulation of cell metabolism through exfoliation, LED therapy and micro-needling.