News
Your myBlend skincare routine
Did you know that from the age of 25, your skin no longer recovers as quickly as it used to? This is because your skin produces collagen, hyaluronic acid, and elastin at a slower rate. Time passing is a factor, but so are sleep deprivation, air pollution, smoking, sun damage, and more. That's why it's important to give your skin a helping hand as you get older.
At Parfuma, we absolutely love myBlend. This revolutionary skincare brand combines highly concentrated products with powerful peptides to combat all possible signs of skin aging. MyBlend lets you create your own skincare routine based on your specific needs, so your skin stays radiant over the years. Our Managing Partner Caroline is already a big fan and shows you her myBlend routine.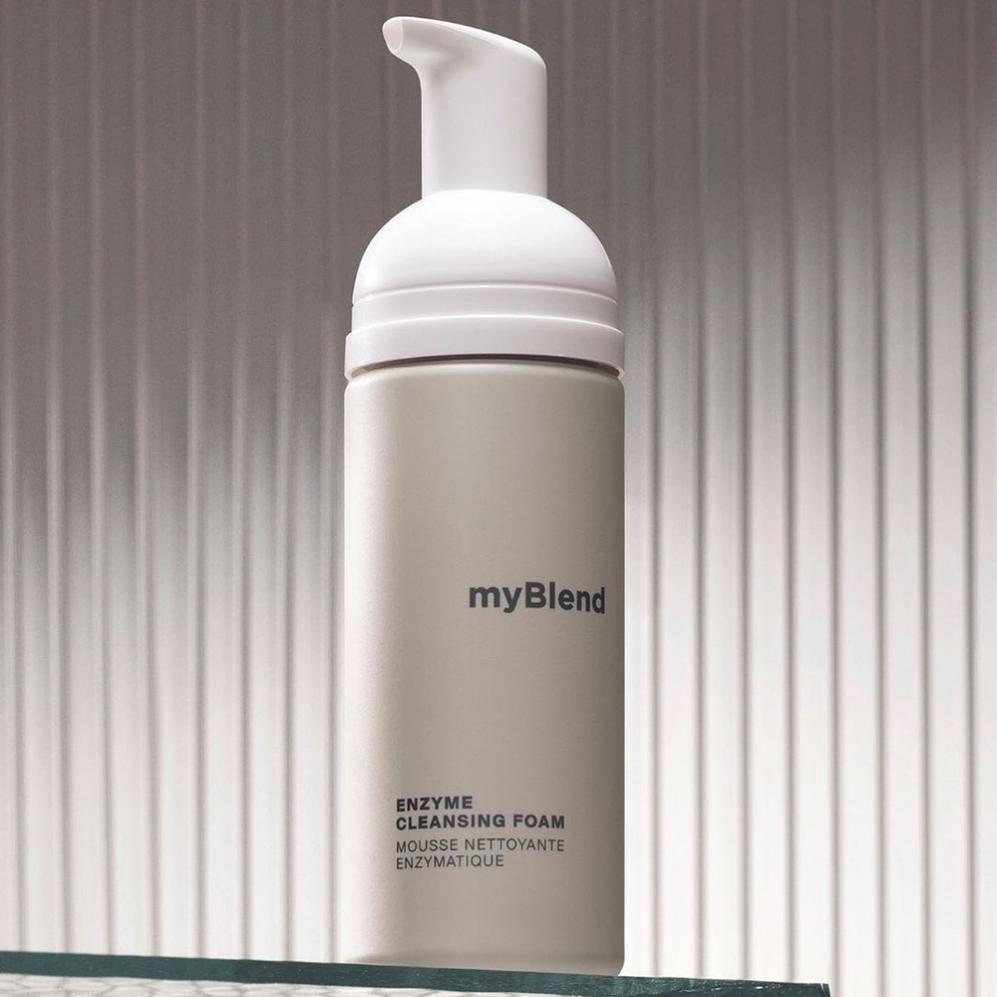 This daily cleanser is a gentle, effective foam that cleanses your skin of impurities, makeup, and excess sebum while also providing light exfoliation. Its enzymatic action stimulates cell renewal and removes dead skin cells, leaving your face looking soft and clear.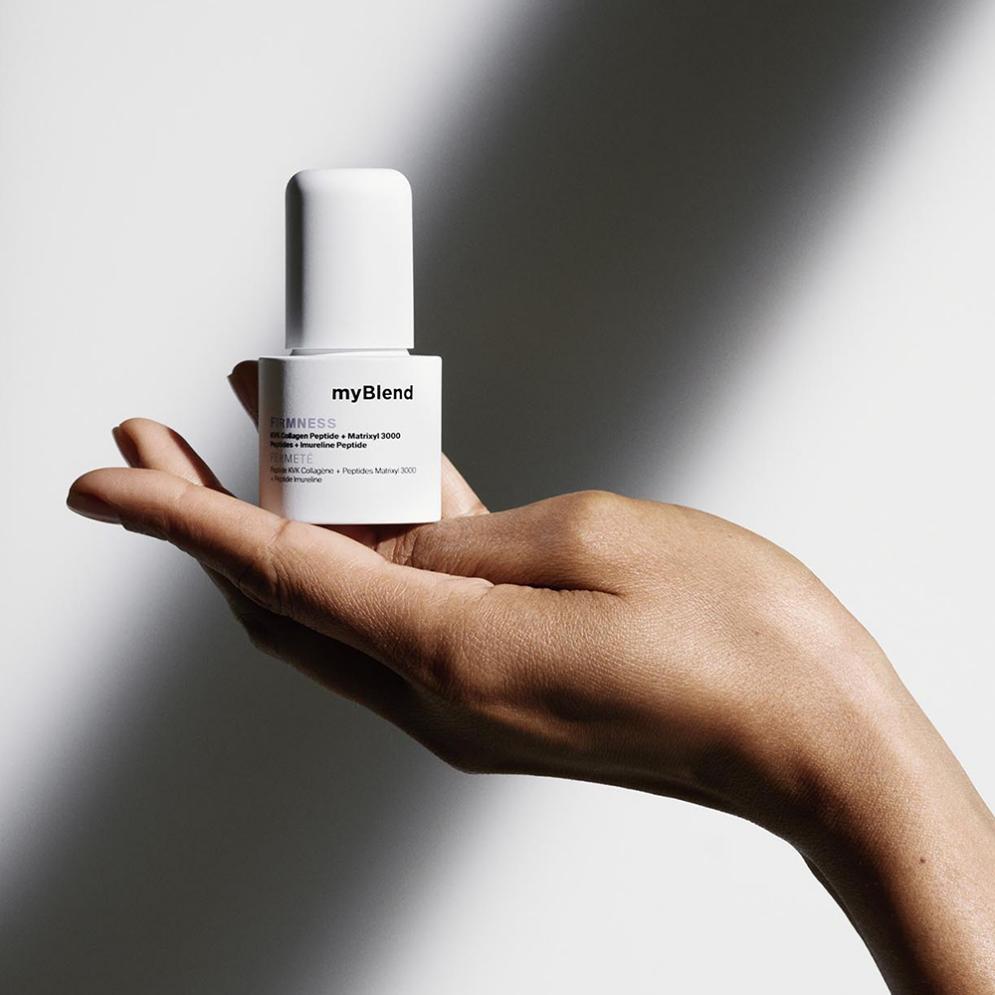 This firming serum will become your new favorite. Its combination of highly concentrated peptides prevents skin sagging. The active ingredients complement each other perfectly and support your skin. Day after day, your skin becomes firmer and fuller.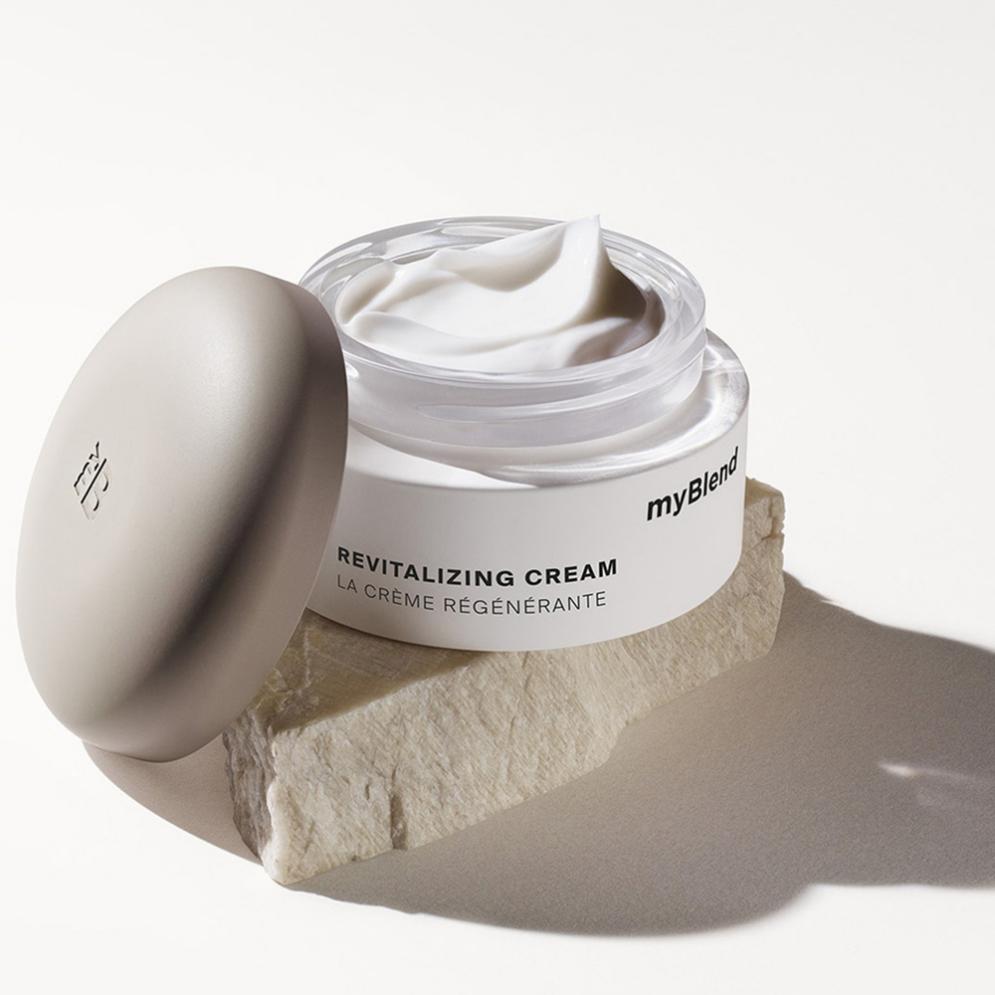 This anti-aging moisturizing cream is an essential that can't be missing from your beauty routine. MyBlend's patented Peptide Complex, combined with hyaluronic acid and turmeric extract, visibly softens signs of aging. Your skin looks smoother and firmer, and fine lines and wrinkles fade for a visibly more beautiful skin.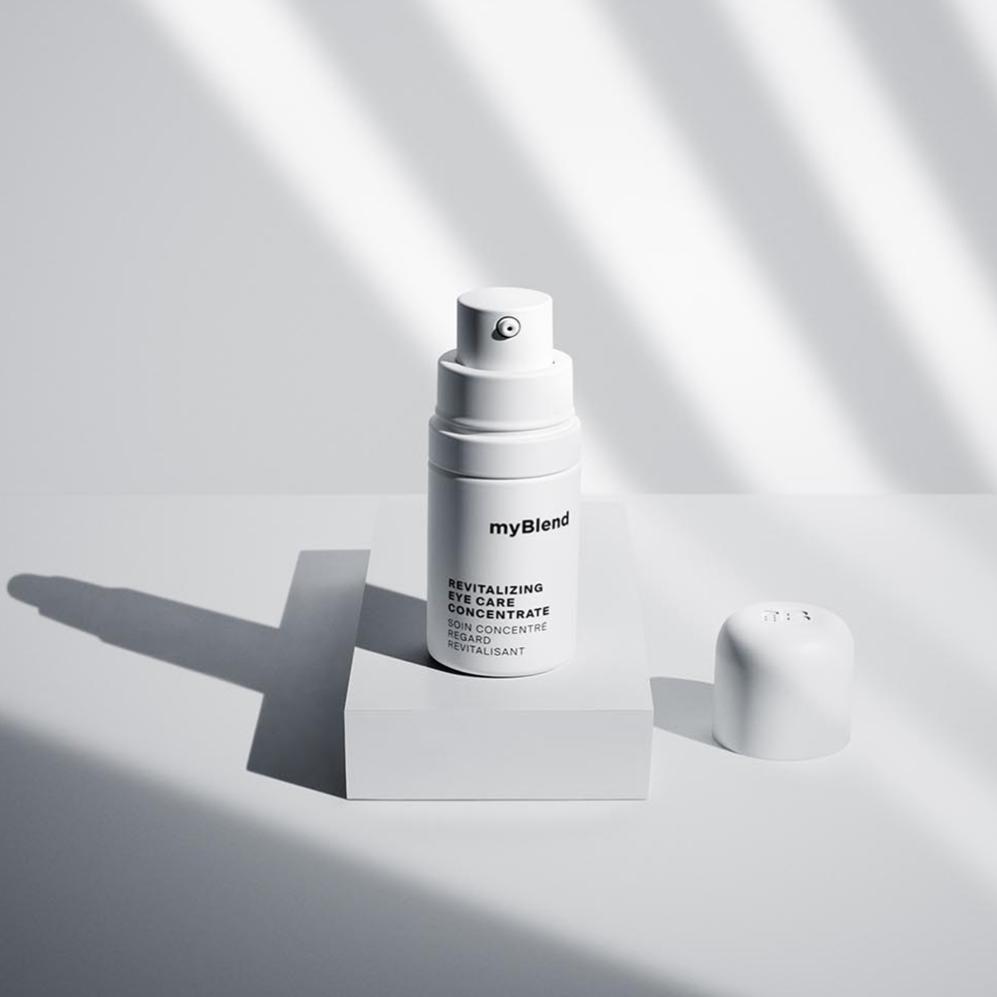 Your ally against fine lines, puffiness, and dark circles. The fine texture of the emulsion has a lifting and firming effect, making your eyes look more relaxed instantly. Use it morning and evening around the eyes for a visible effect. Also suitable for sensitive eyes.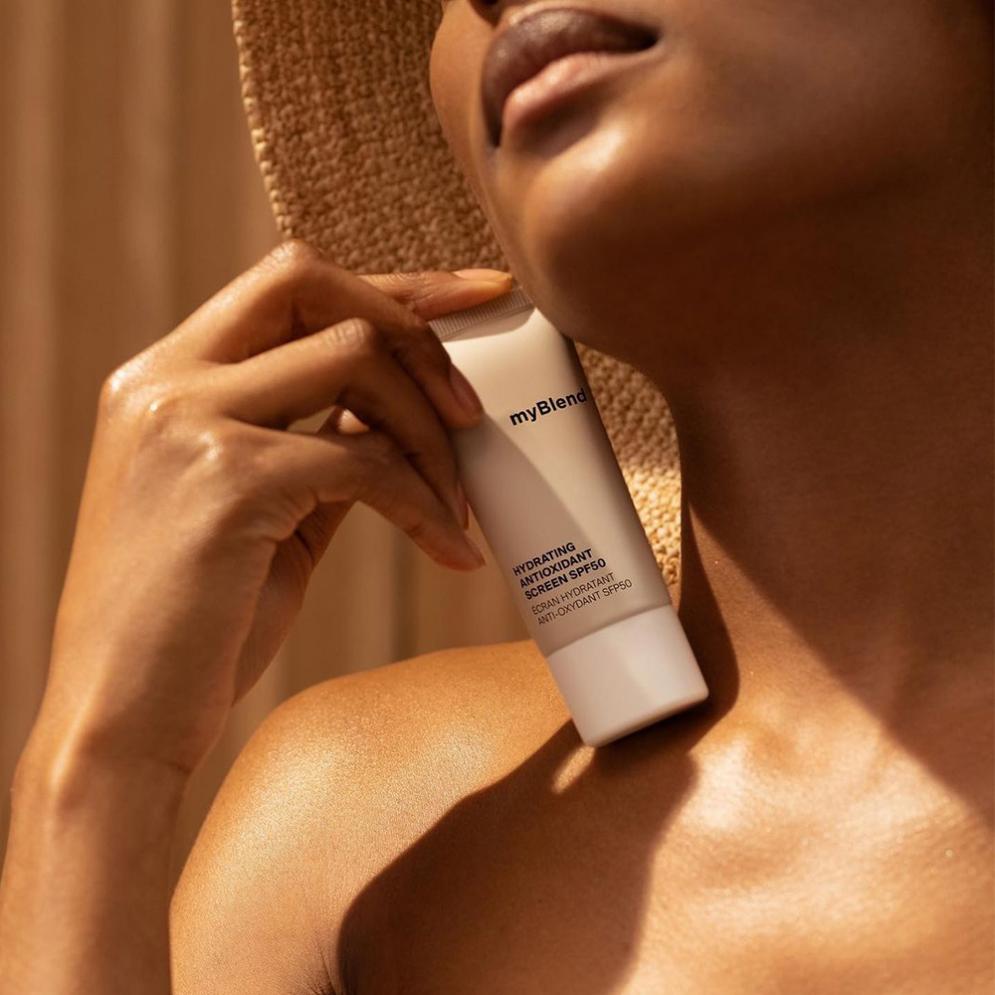 An essential step in your daily skincare routine is applying sunscreen. With its SPF50, this hydrating facial cream definitely does its job. It protects your face against pollution, UV rays, and blue light, so your skin retains its beauty.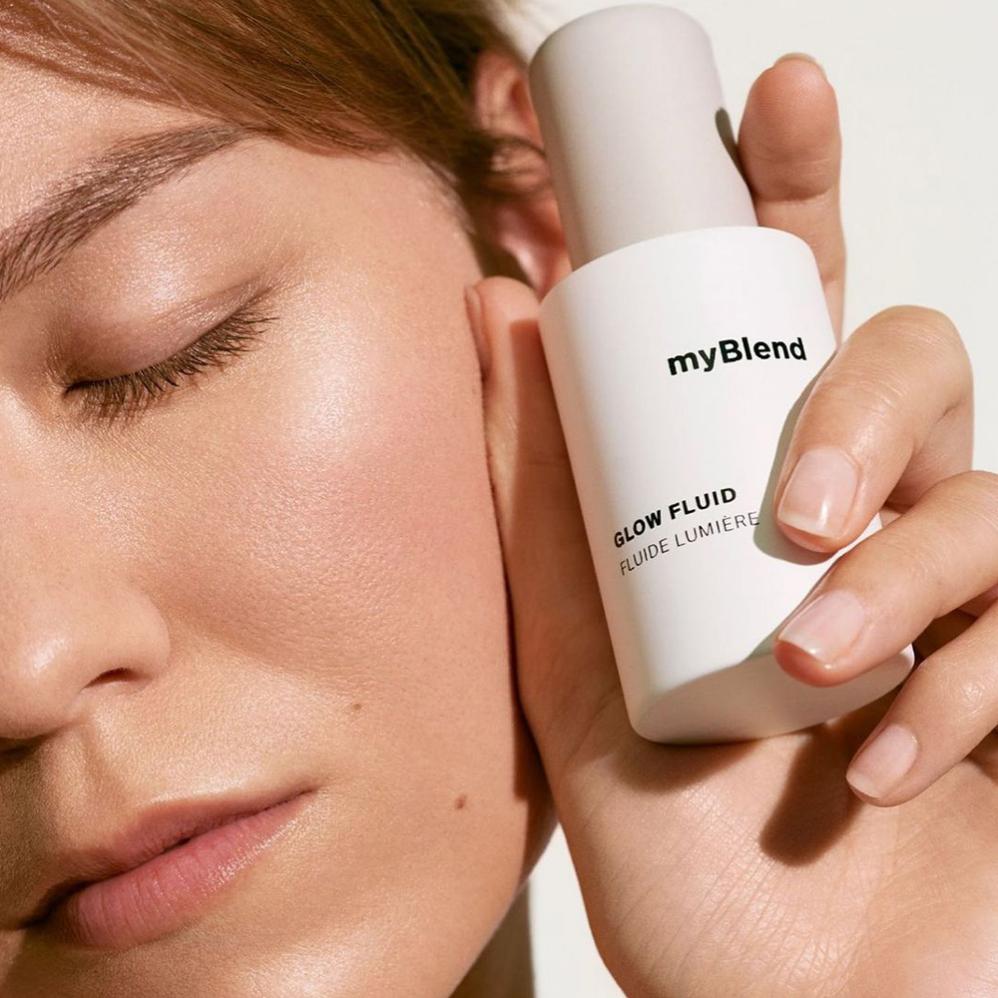 The ideal finishing touch that completes your daily skincare routine. This light and fine emulsion highlights the features of your face with its moisturizing formula enriched with peptides. This highlighter gives a velvet finish for a natural glow.
IN THE EVENING:
The myBlend evening skincare routine is similar to what you should do in the morning, with a few small changes. The sun no longer shines in the evening so you're not supposed to wear an SPF product. You may also leave out the Glow Fluid because wearing a highlighter is not much use when you go to sleep. The only product you should change is the firmness serum to the wrinkles serum. Additionally, you can enhance your routine with a peeling.
This super serum filled with retinol, Matrixyl 3000, and vitamin E brings back the elasticity in your face. Fine lines are visibly reduced and wrinkles are plumped. Your skin immediately feels more comfortable and supple. Apply it every evening before your daily skincare routine for 4 weeks for best results. Because the serum contains retinol, it's best to avoid the eye contours.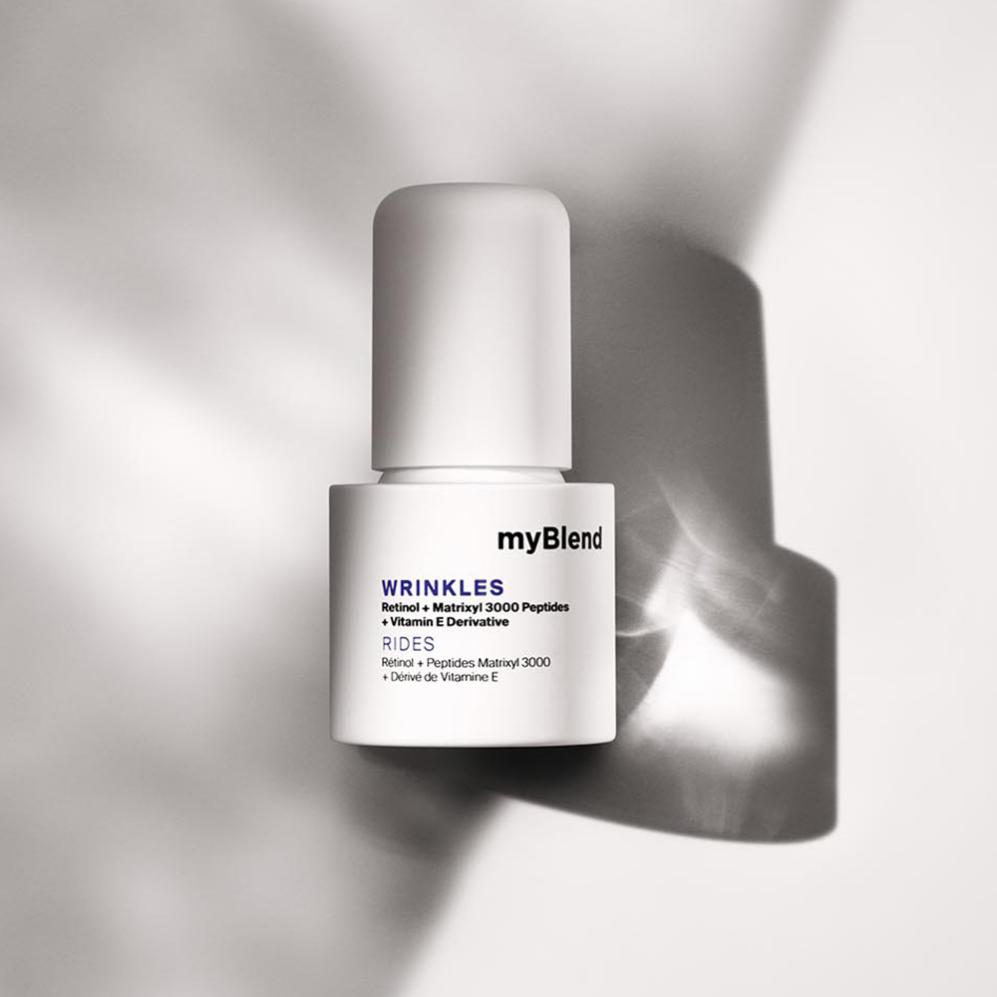 Treat and firm your skin with this facial massage roller. The two bakelite beads rotate, providing a delightful double massage that makes your facial features look more energized, your skin relaxes and looks fuller and firmer. You can use it anywhere on your face where you want more firmness.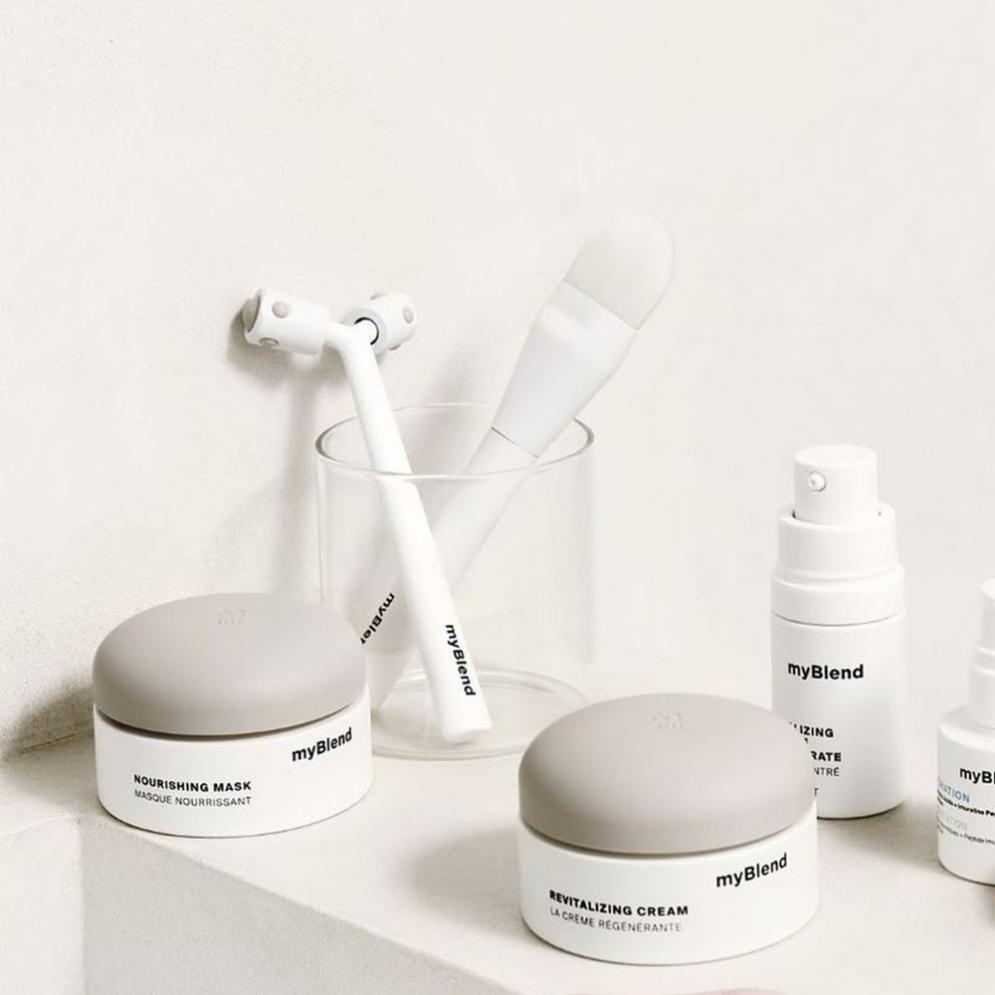 If there is one peeling treatment you should use in your skincare routine, it's the Skin Renewal Peel. This powerful cocktail of hydroxy acids works to renew your skin. Your face will radiate and look like new. Important: apply it every other day only in the evening. Let it work for 5 to 15 minutes and rinse off with water.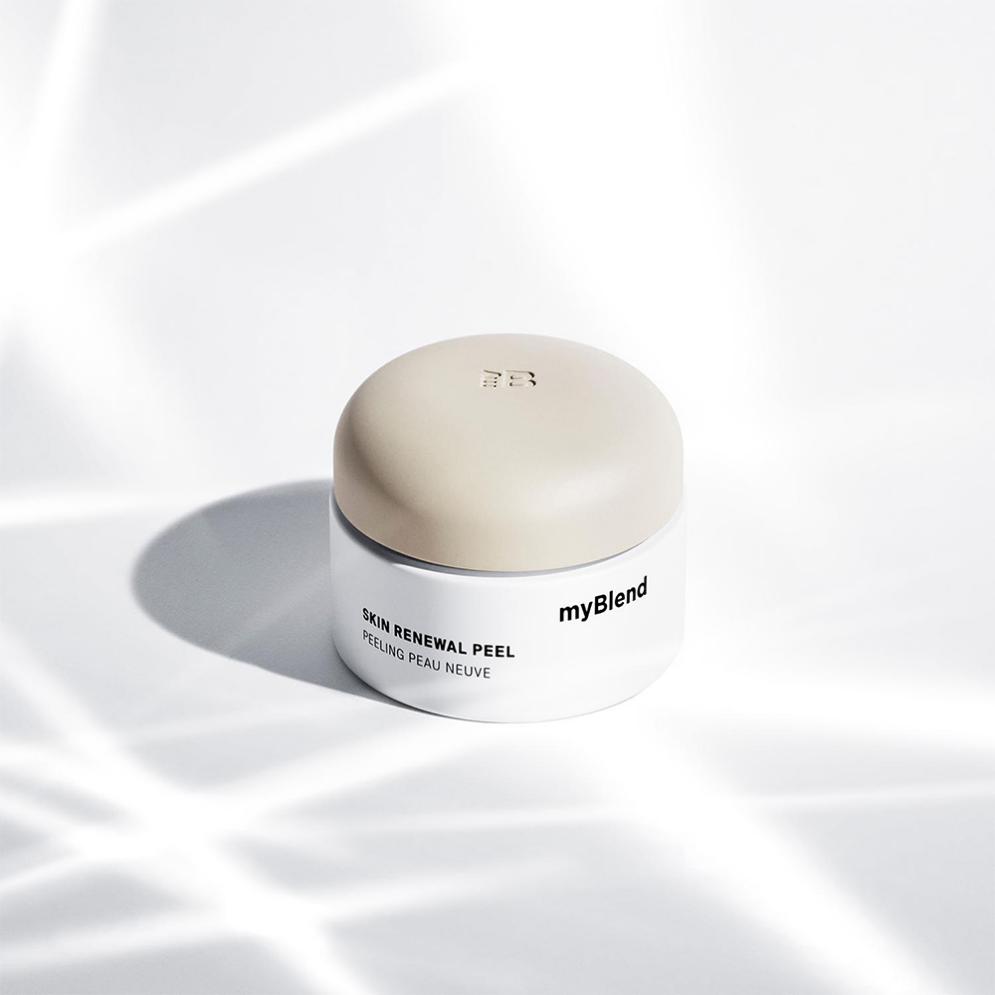 A 3 YEARS YOUNGER SKIN AFTER ONLY 1 MONTH?
The MyLEDmask uses the power of 144 red LEDs and 144 infrared LEDs to stimulate collagen production and tissue regeneration on your face and neck. Suitable for all skin types and colors, the mask firms, softens and gives your skin a radiant glow.
For best results, use the mask 3 to 4 times a week with 48-hour intervals between each use for 6 to 8 weeks. Afterward, wait a month to give your skin a rest before using the mask again. Our Managing Partner Caroline is already a huge fan!