News
Use Aveda's Nutriplenish collection to treat dry hair during summer
Does your hair feel drier than usual in the summer? That's not surprising, as all that heat, sun, wind, salt, and chlorine make your hair more susceptible to dryness, damage, and hair breakage. At least, if you're not using the right hair care. With these products from the Aveda Nutriplenish™ collection, you can help hydrate your dry hair during the hot summer days.
THE OCEAN
Seawater can be healing, but unfortunately not for your hair. Salt water easily draws moisture out of your hair, making it brittle and dry.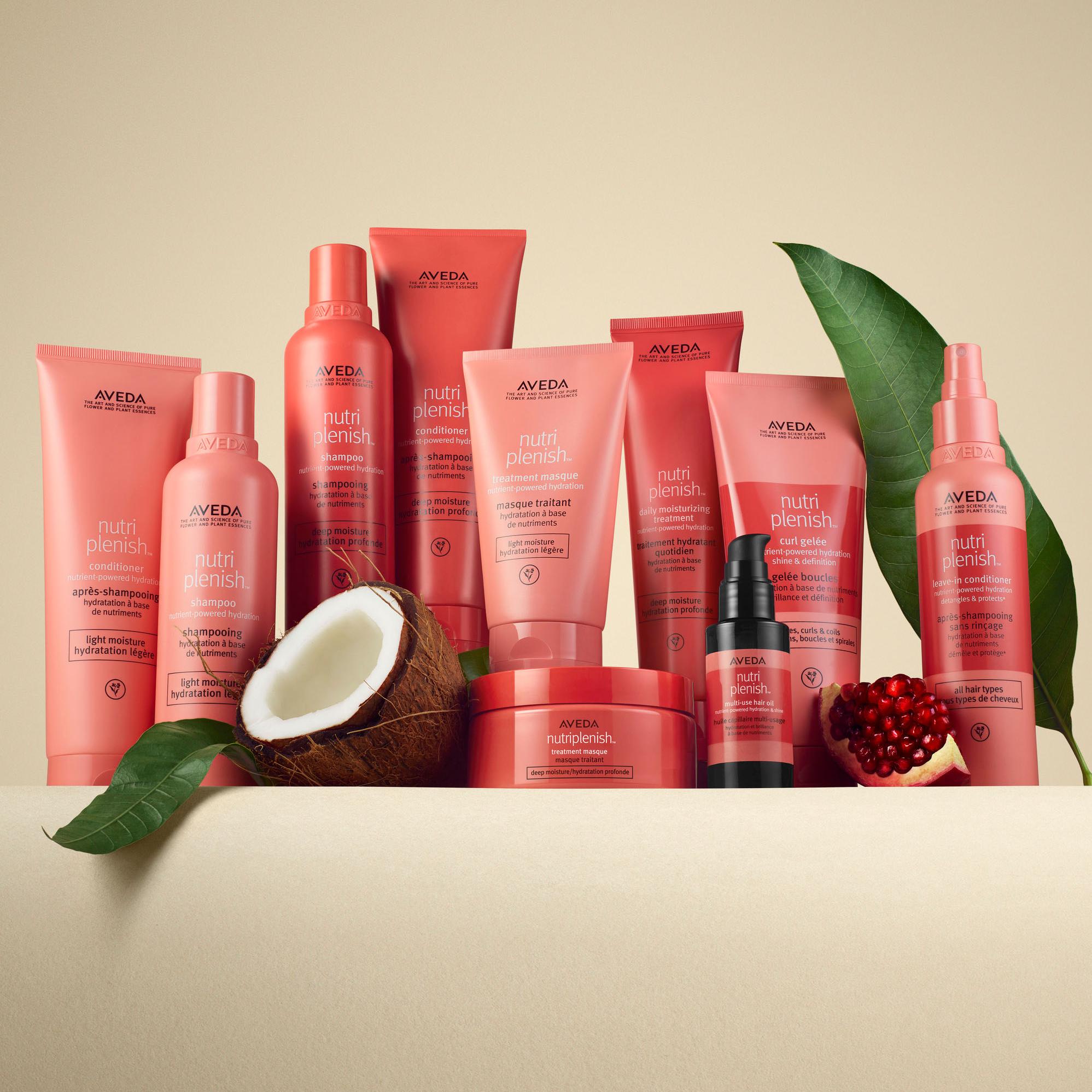 The fix
Planning to hit the beach this summer? Then tie up your hair to avoid contact with seawater. After swimming, it's important to rinse your locks thoroughly with cold water. Additionally, wash and condition your hair with the intensely hydrating Nutriplenish™ collection from Aveda. The products are formulated with natural superfoods like pomegranate oil and coconut oil that are quickly absorbed by the hair for nourishing, rich hydration. With two different formulas, Nutriplenish™ Light for fine to medium hair and Nutriplenish™ Deep for medium to thick hair, you can choose the level of hydration that is best for your hair!
THE SUN
Sun rays are both good and bad for your hair. Vitamin D, mainly obtained through sun exposure, makes your hair grow faster. Moreover, it stimulates the production of keratin, the substance that can restore dry and frizzy hair. On the other hand, the sun can also cause your hair to (extra) dry out.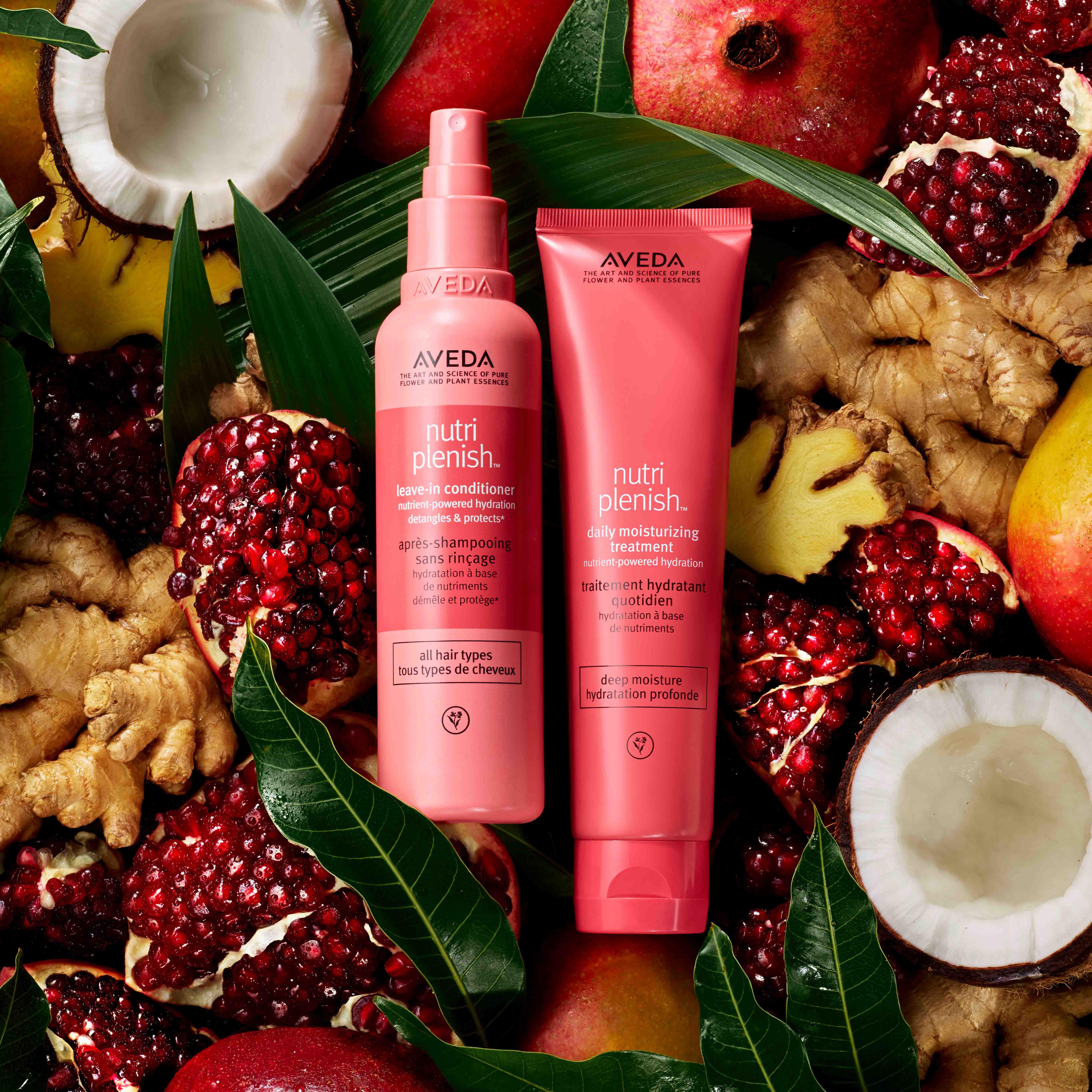 THE WIND
Wind can seriously mess up your hairstyle, making your hair frizzy and tangled.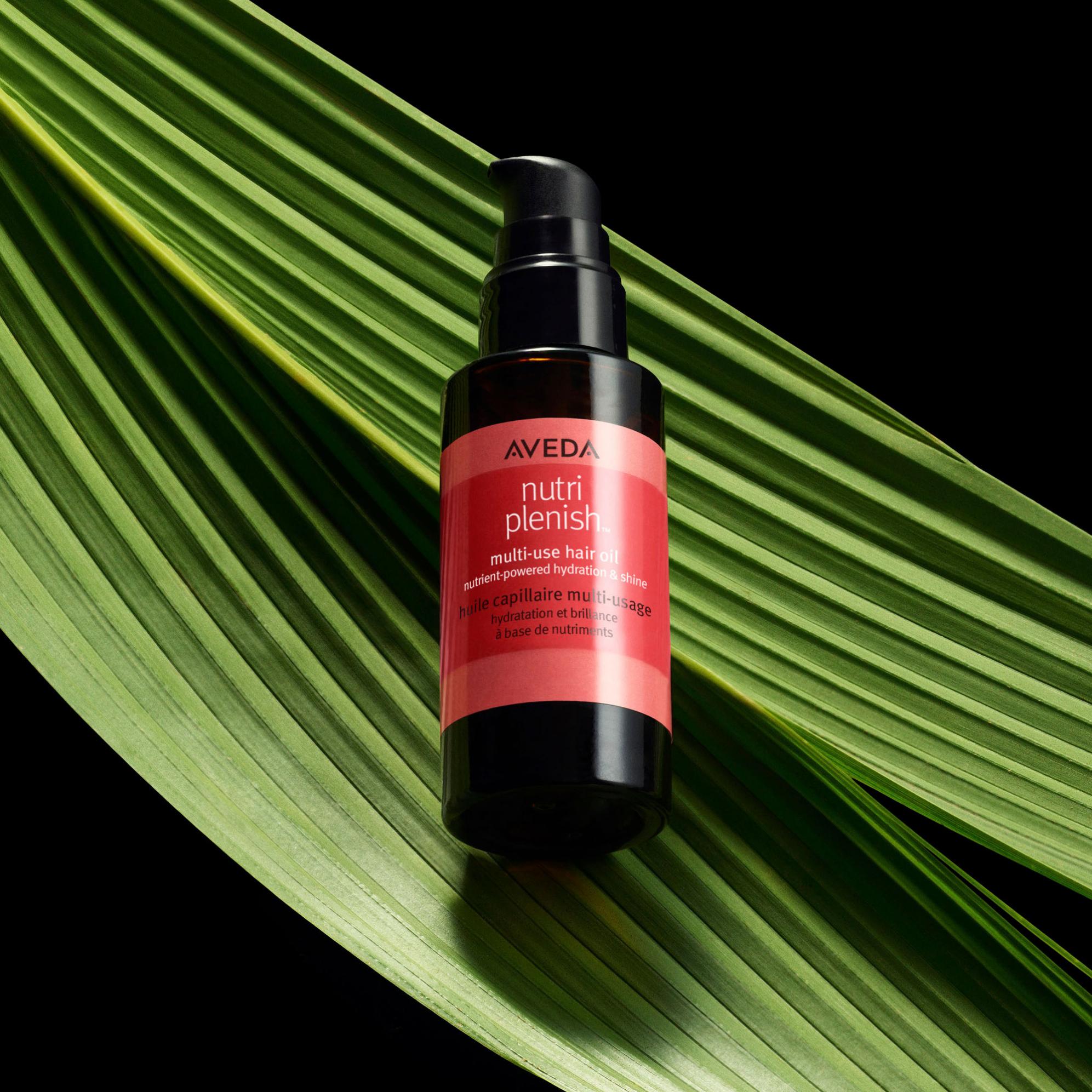 The fix
Restore and detangle your wind-blown hair with a few drops of Nutriplenish™ Multi-Use Hair Oil, a concentrated oil blend that instantly nourishes and hydrates each strand for an irresistible shine and a touchable, soft look.
THE POOL
Lovely, those long summer days at the pool! It makes you feel good, but your hair takes quite a hit. Chlorine keeps the pool clean, but it also contains ingredients that remove the natural oils from your hair and scalp. The result? Visibly dry, brittle hair that tangles easily. If you have colored hair, you might even experience a greenish tint due to copper particles in the water. Does that mean you should avoid the water? Not at all!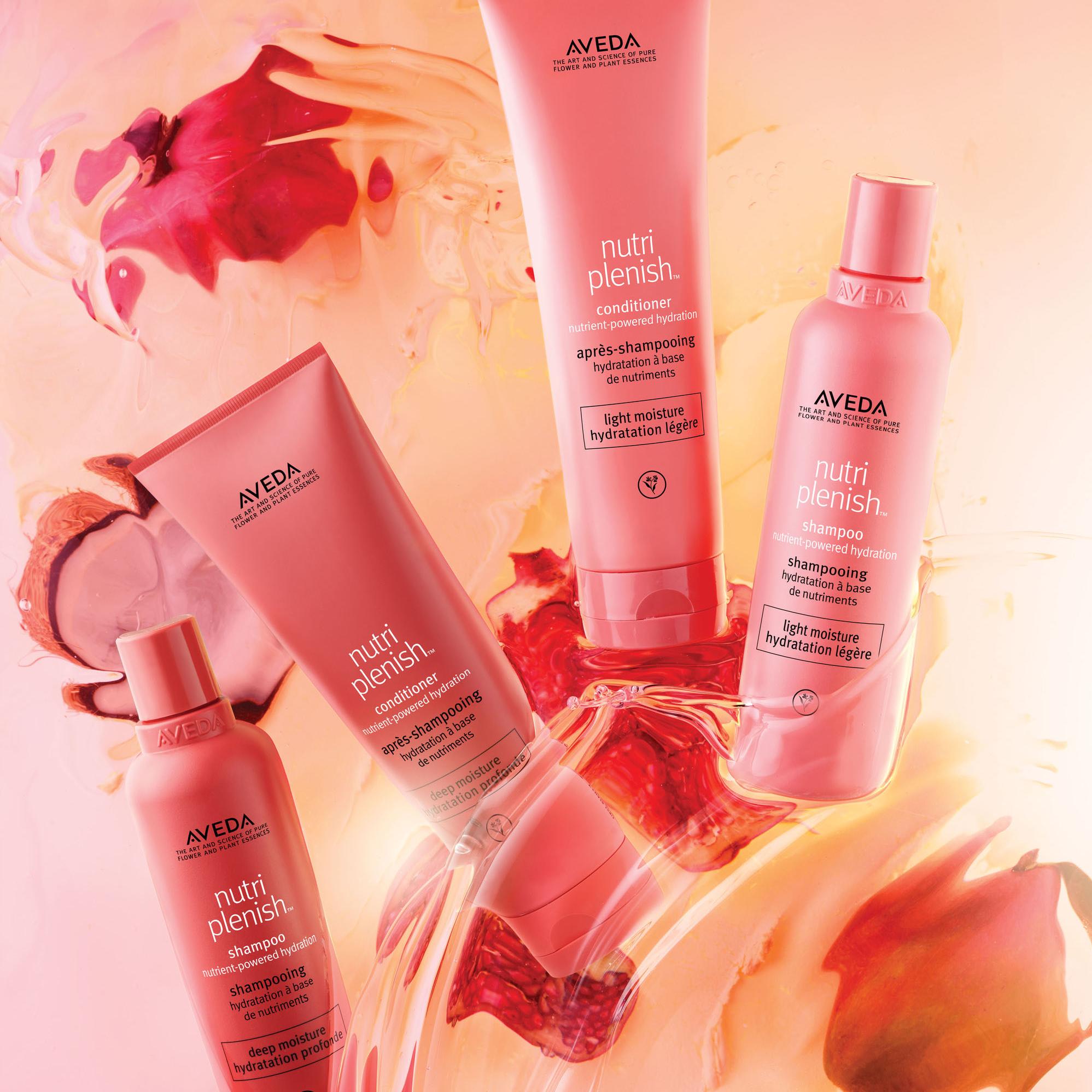 The fix
Take a shower as soon as possible using the Nutriplenish™ formula of your choice. The light formula is perfect for quick-absorbing hydration. The richer formula is ideal for more intense hydration, as it contains 50% more plant butters.