News
These are our SPF favorites for skin and hair
When the sun is shining, we want to enjoy it to the fullest. But in doing so, daily sun protection is essential. We need to protect our skin year-round, and therefore, SPF protection is especially important this summer. And remember: frequent application is the key to carefree sun enjoyment. Whether you're looking for a sunscreen oil, cream, or spray, we've got you covered. These are our SPF favorites for skin and hair, so you can fully enjoy the good weather this summer without worries.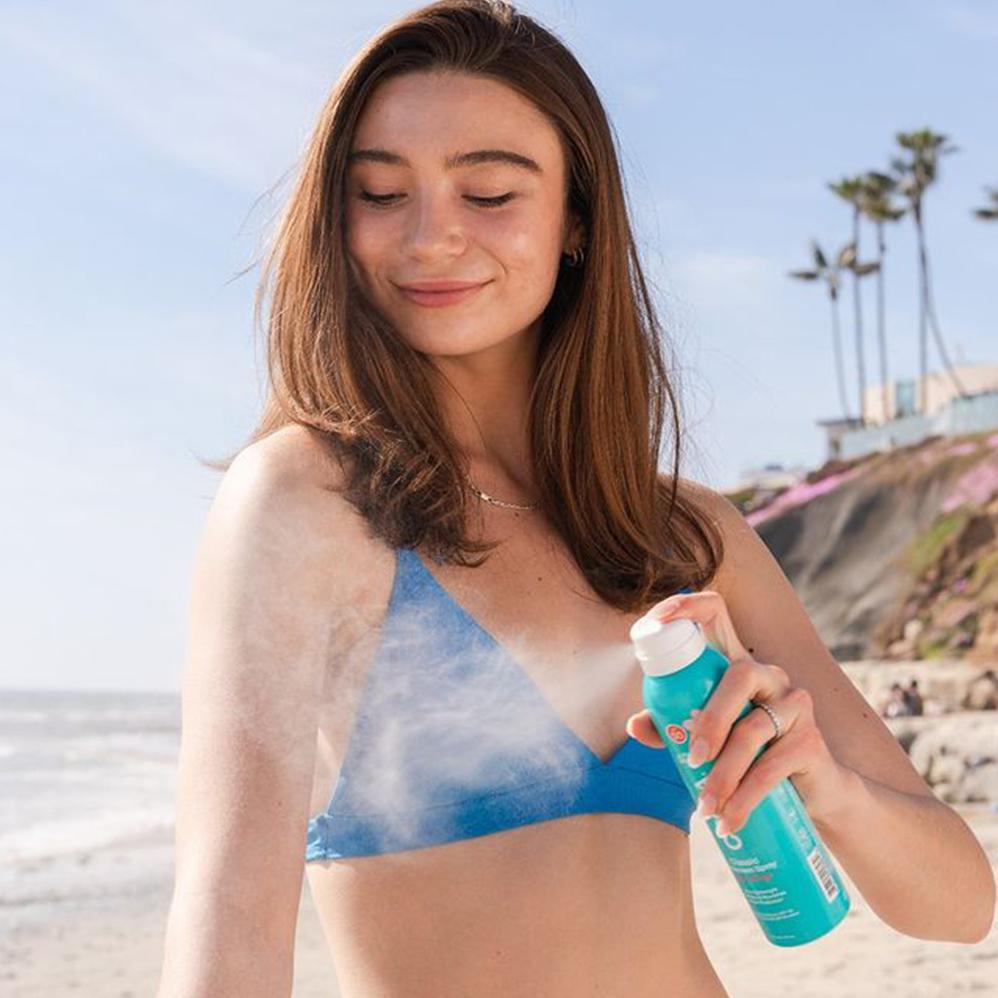 Protection for your body and consideration for the environment? With COOLA's Classic Sunscreen Spray SPF50 in a refreshing Guava Mango scent, you can enjoy the sun for a long time while staying safe. This Farm to Face® formula combats free radicals, nourishes the skin, and is water-resistant!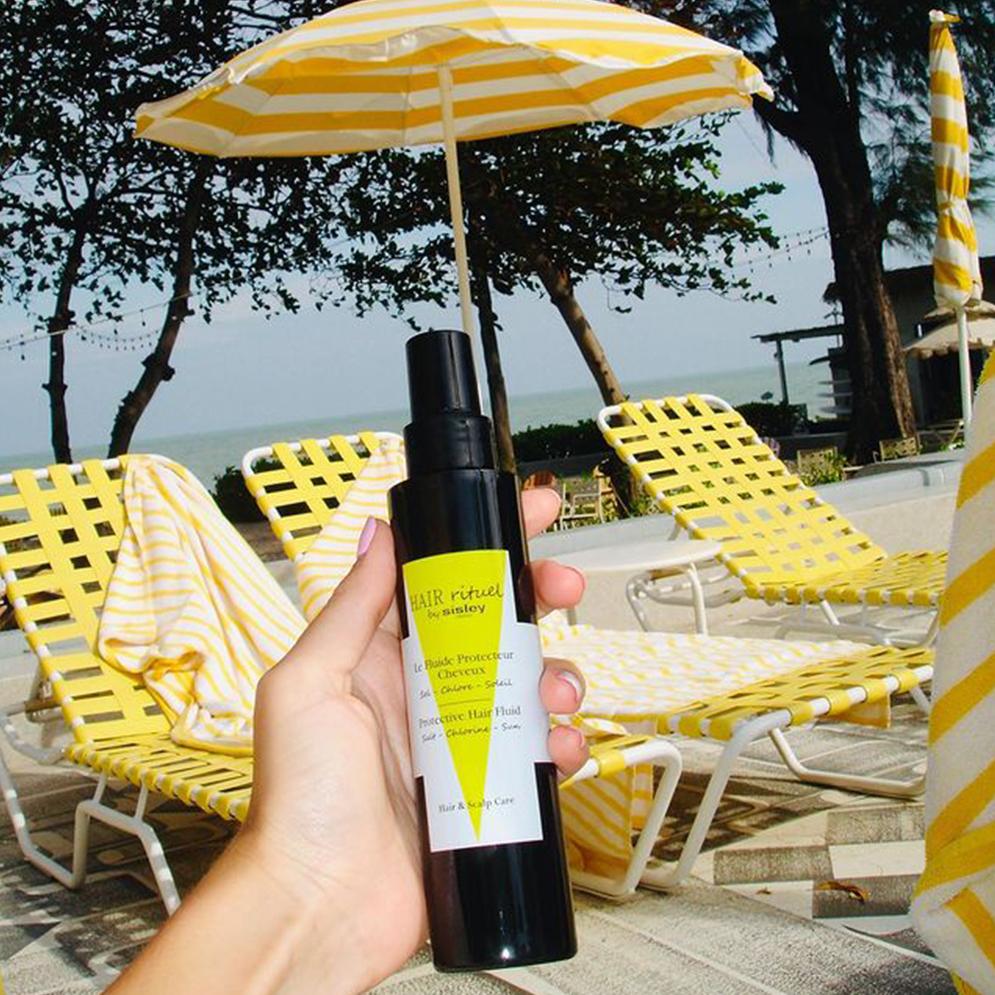 Your hair can get very dry from the sun. That's why you should use the Protective Hair Fluid from Hair Rituel by Sisley. After application, this spray forms a protective layer against the harmful effects of the sun, the sea, and pool water. Whether your hair is natural, colored, or bleached with highlights, it will maintain its unique color and also smell like citrus!
Can't stand the sticky feeling of sunscreen? Then the Lancaster Sun Beauty Satin Dry Oil SPF50 might be perfect for you. This sun oil blends with your skin for optimal protection without leaving a greasy layer. Thanks to its satin-like finish, your skin will also look beautifully tanned too!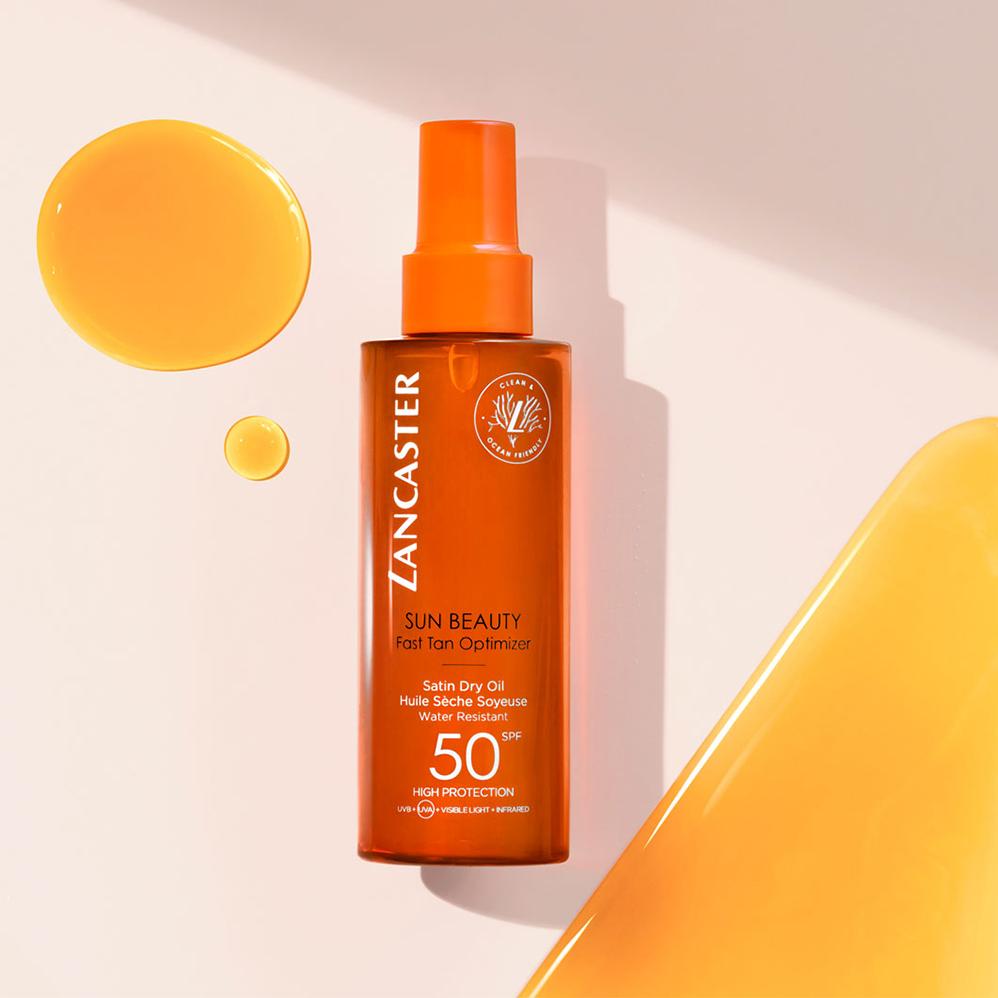 What should definitely not be missing from your makeup bag is jane iredale's Powder Me SPF30! This lightweight powder with a high sun protection factor is the ideal finishing touch to apply over your makeup. Your body and scalp are also quickly protected with the refillable brush. Already sunburned? Then this powder helps soothe and soften your skin!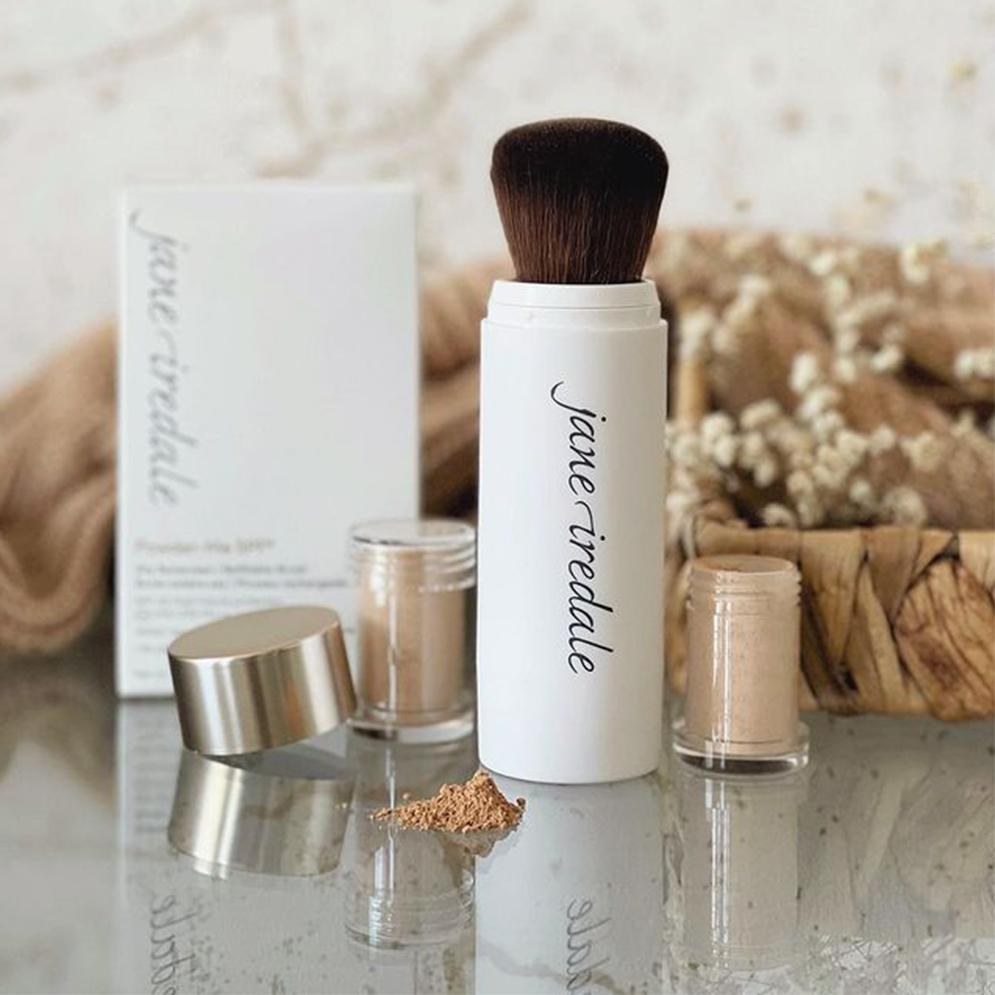 Don't want "sunscreen hands"? Then use a sunscreen stick like the Sun Soul Stick SPF50 from Comfort Zone. The invisible, smooth, water-resistant texture is easy to apply on your face, body, and lips without getting your fingers covered in sunscreen. Its convenient mini size makes it your ideal travel companion on the go!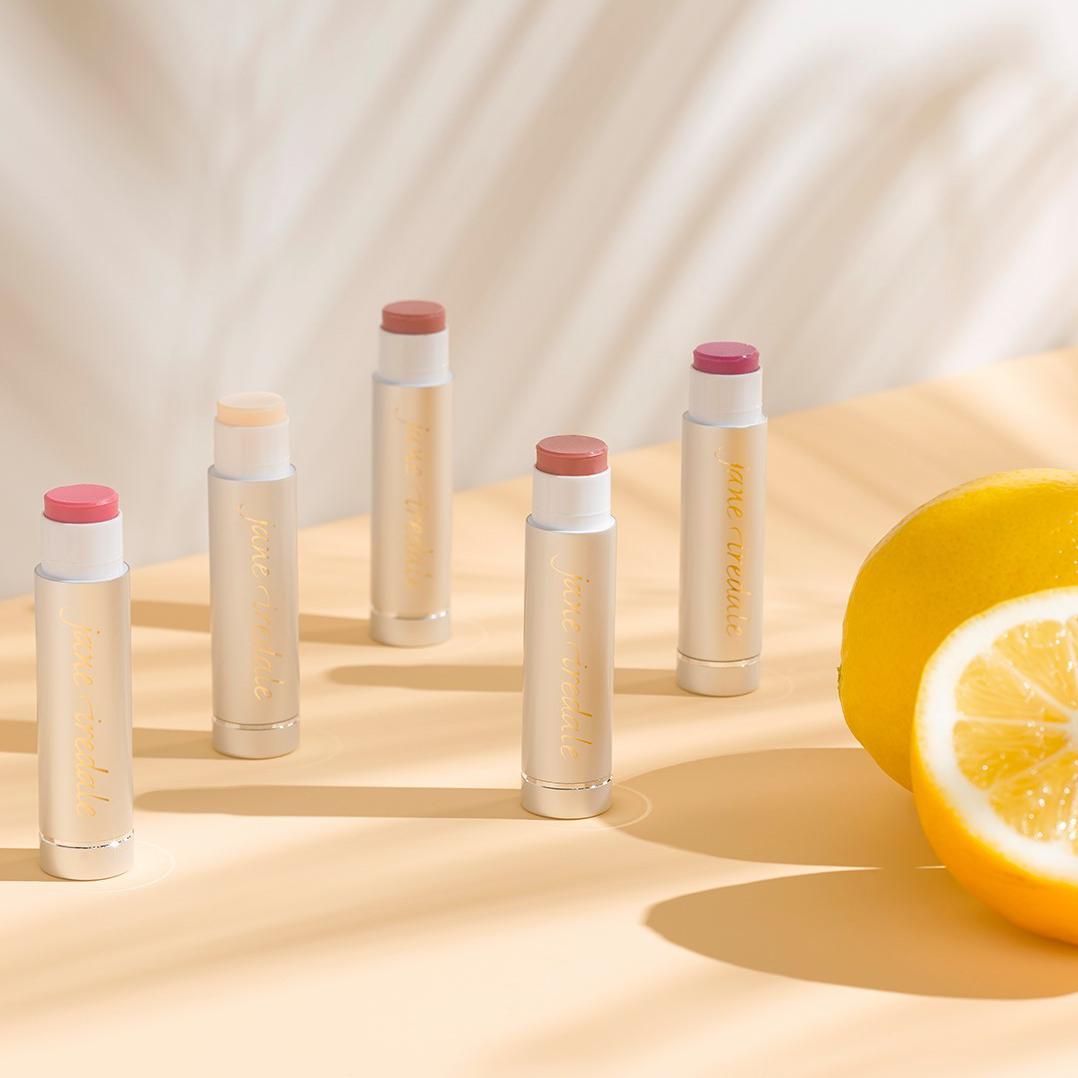 We often forget, but our lips also need sun protection when we go out! The skin on our lips is very sensitive and can get sunburned. No one wants painful and dry lips, so nourish and hydrate them with jane iredale's Lip Drink Lip Balm SPF15. This refreshing balm, available in lovely shades, protects your lips and gives them a beautiful shine!
Even your foundation can provide extra protection against harmful UV rays. Combine the Bobbi Brown Skin Long-Wear Weightless Foundation SPF15 with your favorite SPF day cream. This waterproof, sweat-proof, and moisture-resistant foundation allows your skin to breathe and maintains its color. Mineral powders also help to control excess oil and that glowy shine!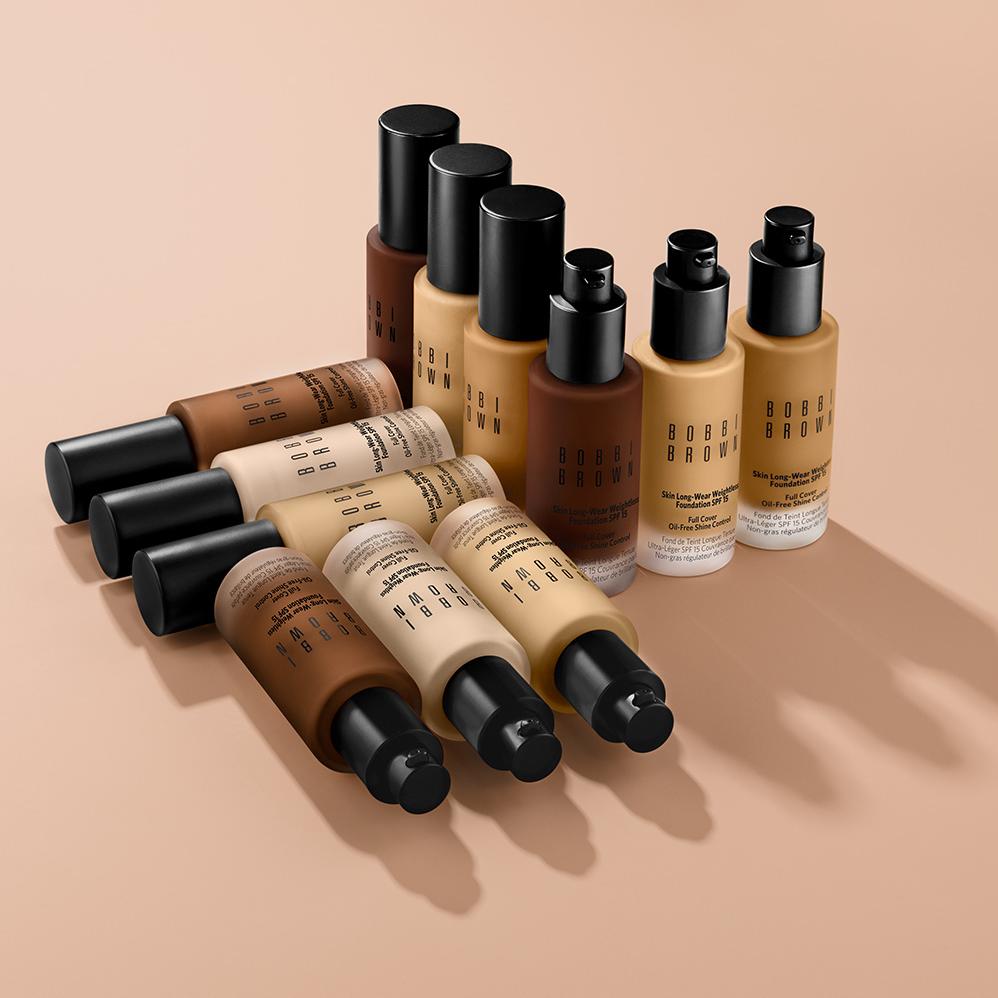 Reapplying SPF throughout the day while wearing makeup? It's possible! With the Mesoestetic Mesoprotech Antiaging Facial Sun Mist SPF50, you can protect your face throughout the day, even with makeup on. It is suitable for all skin types and helps firm the skin. This convenient size fits perfectly in your handbag and is ideal to take on the go.